Hi my new Dies R Us friends,
It's
Sandy
here, don't ya just love Halloween and all the fun & cuteness that goes along with it? I know I do. I really like the colors and images and the different ways everyone interprets them. I'm sharing an easel card with you today - so let's get started.
The finished size of this card is a standard A2 which is 5.5" X 4.25".
Cut one panel (shown in black) that measures 5.5 X 4.25". Back panel.
Cut top panel (shown in orange dotted) that measures 5.25 X 4"
Cut another panel (shown in green print) that measures 4" X 1.5
Cut panel (shown in black) that measures 3.75" X 2"
Cut one panel that measures 3.75" X 11". This will be the easel potion of the card.
Using the Impression Obsession Alphabet die, cut out the words eye & you.
Using the ECD die Spiral Circle Pull Card, by Karen Burniston, cut one heart.
Using the EVD die Celebration Flags, cut two banners.
Stamp and cut out Happy Halloween using ECD die Labels 1.
Fun Foam was used here, 3 pieces measuring 5" X 3.75 are needed.
The ECD Canning Jar die was used for this card. Cut one lid.
Begin by placing the Canning Jar die in the position you desire on two pieces of fun foam. Run through die cutting machine. This is a wafer thin die so it will only cut through one thickness at a time but it will leave an impression on the second piece of foam so you can later line the die up in the exact place you have the first one. See below. Cut all three pieces of foam.
Stack and glue the three pieces together making sure you glue well around the jar opening. You can see my glue above, it will dry clear.
Glue the decorative panel of paper (green) on the front panel (orange dotted) at the bottom.
Place front panel face down and line up die to match the foam pieces, remove foam and run through die cutting machine. Save die cut jar. Place acetate panel between front panel and foam. Attach foam to front panel.
Cut tops off previously cut foam jars, stack and glue back in place as shown in the circle above.
Using jar section cut from the front panel, decorate with eyeballs. I used googly eyes but any type you have can be used.
Place jar with eyes in opening, glue can be used on top portion of jar to hold in place. This portion will be covered by the lid and won't show. I used tape on the back side of jar to hold in place while adding the back panel.
Add twine to lid if desired. I wrapped twine around twice with tape on the back and then added a separate bow with as glue dot. So much easier than trying to tie it.
On the long panel, score at 5.5" and again at 7.5" as shown above. Crease on the score line to create the easel. Attach smallest section to bottom of front panel.
This panel in .25" narrower than the card front making it easy to add.
Add decorative panel (shown in circle) to the card using foam tape to hold the front panel.
Finish the decorating and you are good to go.
All dies used are linked below.
Hope you will give it a try,
Sandy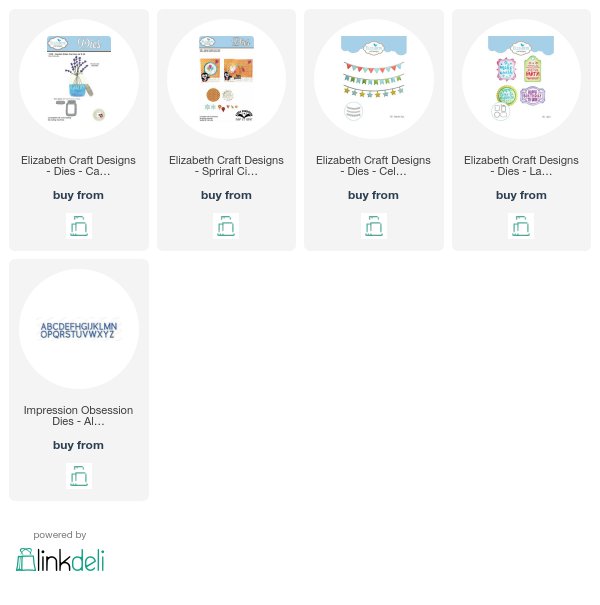 Don't forget to come join in the fun at the
Dies R Us Challenge Blog
. There's a new challenge theme offered on the 1st and 15th of each month and one lucky randomly drawn winner will receive a gift voucher prize to the
Dies R Us Store
. For your convenience, all the important
Dies R Us
links are provided below.
STORE
DIES R US INSPIRATION BLOG
DIES R US CHALLENGE BLOG
DIES R US FACEBOOK PAGE