Add decretive panels to sleigh as shown above. For the sleigh that will be in the back, add decretive panels to both sides as it will show when card is opened and closed.
Line pop up potion with center fold and attach. Glue sleighs to each side.
Decorate the gifts with the bows, add bow to wreath. Add gifts, snowflakes and wreath to sleigh as desired. You can add a little bling to the gifts as I did with a glue dot, enamel dot or rhinestone.
Add decorative flourishes to the Gift Tag Label then place on card making sure you do not put glue on the tabs that hold the gift card.
Card Front
Pop-up cards have a little bulk to them so I like closing them with a belly band.
Layer the two labels and add the words. Wrap the strip around the card leaving enough room for it to slide on and off the card - then attach the labels.
Thanks for joining me today,
S@ndy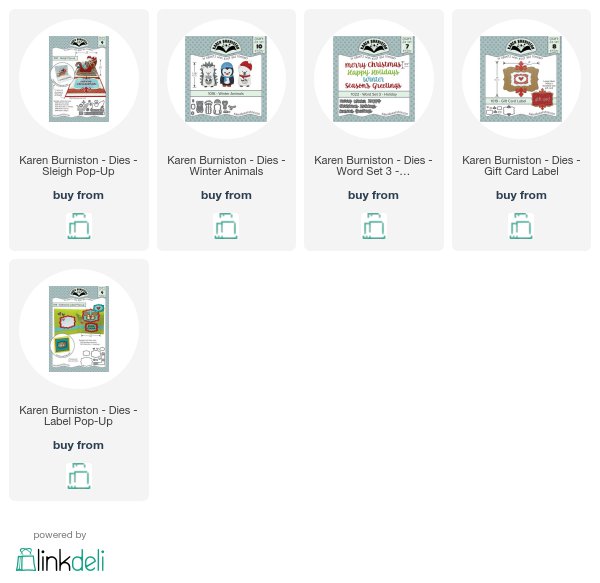 Please don't forget to check out all the awesome dies available at the
Dies R Us store
.